Find the perfect fixtures at one of the best lighting stores in Glendale CA, Mission West Kitchen and Bath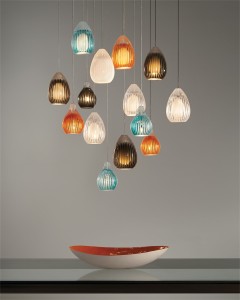 In today's modern world, not even the most eco-friendly design can get away with relying on only natural sources of light for illumination. Light fixtures are obviously a must. It's a good idea to come to lighting stores in Glendale CA like Mission West Kitchen and Bath early in the design process to make sure you find the fixtures you need.
Though we are a kitchen and bath store, we actually have many versatile lighting options suitable for virtually any indoor or outdoor space on your property. For example we stock:
Chandelier lights
Pendant lights
Vanity lights
Wall sconces
Flush mount lights
Recessed lights
Floor lights
Lighted ceiling fans
Faux candelabras
Outdoor lighting
Your Lighting, Your Style
Some lighting stores in Glendale CA seem to specialize in one style or another of lighting, which can be very limiting to the buyer. Mission West Kitchen and Bath works hard to offer options for every style and taste. We have a nice collection of contemporary and modern fixtures, but we also stock many wrought iron options that work very well with the historic Mission, Revival, and Craftsman styles so popular here in southern California.
The Top Brands You Expect from Quality Lighting Stores in Glendale CA
Though the look of your light fixtures is undeniably important, you certainly can't afford to overlook quality and reliability. The wrong lights could leave your room without enough illumination, or even put you at risk of an electrical fire. Quality lighting stores in Glendale CA like Mission West Kitchen and Bath only carry top designers who produce reliable, well-made fixtures that will serve you well for years to come.
Come Visit Our Showroom Today
When it comes to picking out light fixtures, it is essential to see them lit in order to really visualize how they will look in your room. Lucky for you, you don't have to go to all the lighting stores in Glendale CA to see a nice selection of light fixtures. You can just come to our showroom. We hope to see you soon.